Sunday - May 12, 2013
On Sunday, we drove back home from celebrating the triplet's 1st birthday. It was also at this time that I realized I had left half of their presents in OK, so just something to look forward to later, I guess.
I rested most of the drive home. We ate a quick pizza for an early dinner because we had forgotten to eat lunch.
TJ took my phone to the Sprint store. They said they fixed it, but less than 15 minutes after coming home it started turning itself off and on again. Of course, this was approximately 8 minutes after I had already posted on Facebook that it was fixed. Oh well.
I unpacked and caught up on some reading. I also did couponing in the evening and got roughly $80 worth of product for $20 - YAY!
Monday - May 13, 2013
I didn't feel well when I woke up, so I stayed home from work. I ended up sleeping until after noon so I must have really needed the rest. It has been an exhausting last couple of weeks.
That evening we celebrated the birthdays of Becky, Carol, and Emily...
And mother's day for Deedra and Carol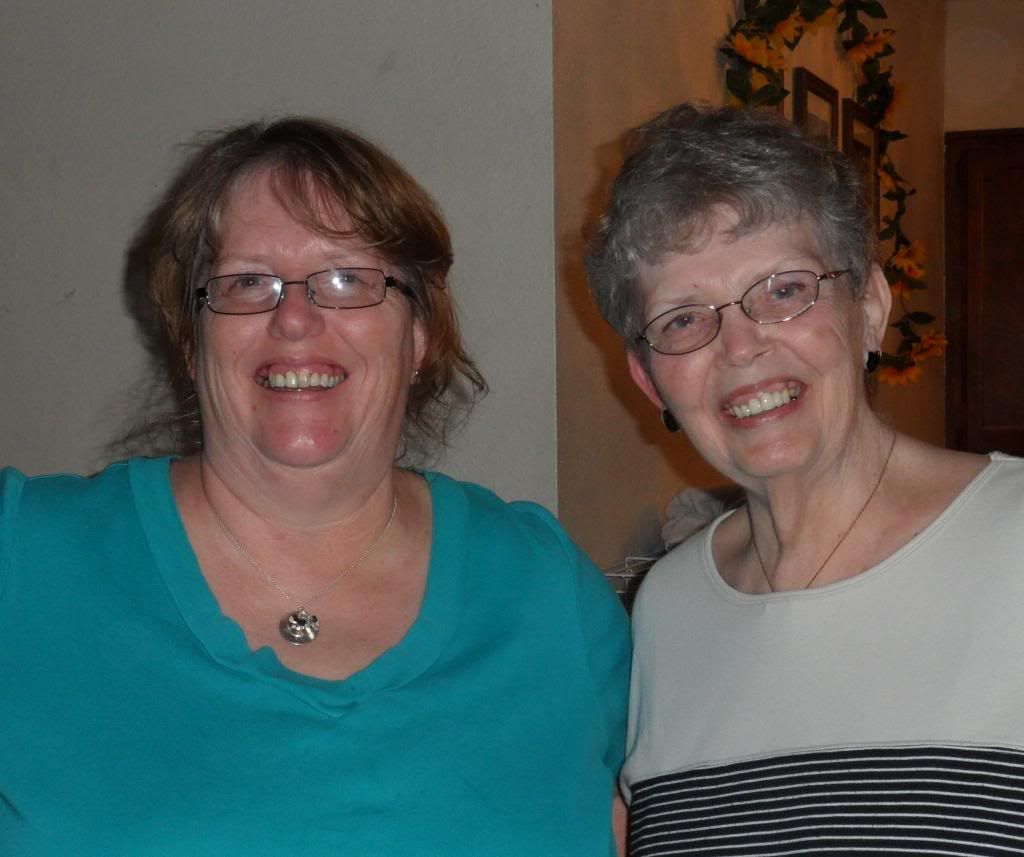 Then we kind of got into a picture frenzy.
Becky, Emily, and myself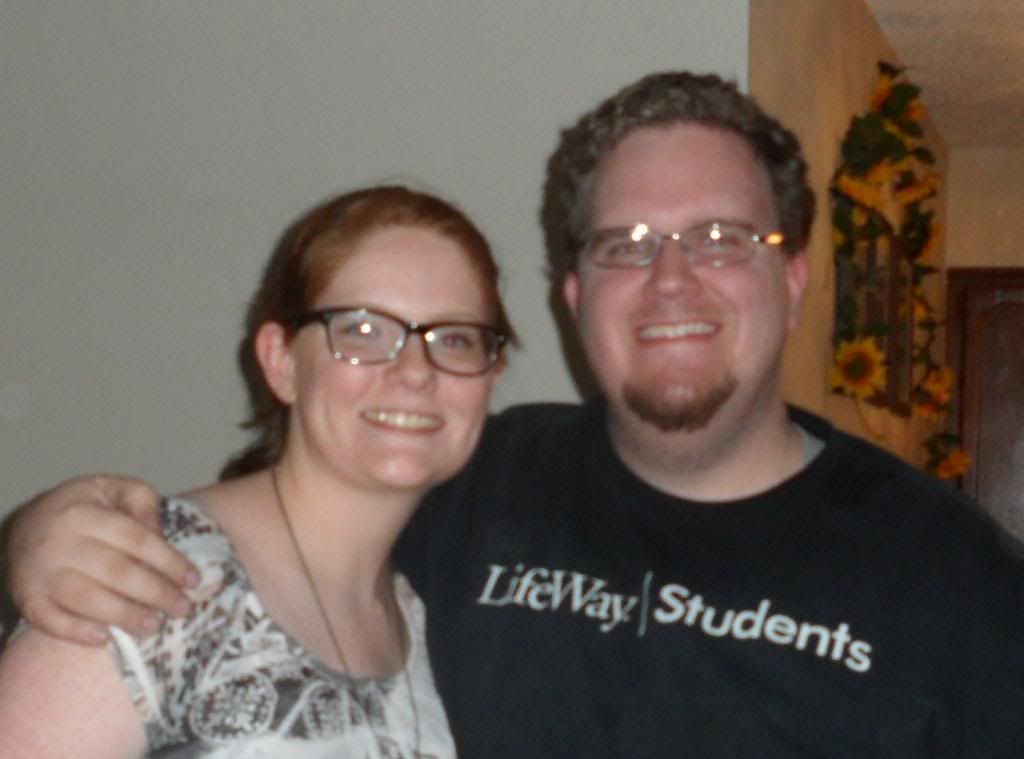 TJ and myself
Tuesday - May 14, 2013
This was the first birthdays for the most adorable triplets ever. See lots of pictures
here.
It also is the birthday of TJ's grandmother.
Here
is her birthday SHOUT OUT!
This was also the day I took my phone to the Sprint store for the FOURTH time for repairs. I had to leave my phone over night. I am very frustrated with their customer service and repair departments. But, I also enjoy occasional moments without my phone. I do seem to get more accomplished that way (Bright Side!)
Wednesday - May 15, 2013
This was the day Becky was born! Yay for sisters-in-law! See her birthday SHOUT OUT
here.
On this day, I finally got a phone that worked. Sprint decided to replace my old phone with a new one. Still a Samsung Galaxy SII, but brand new. Now I just have to download all my favorite apps again and collect phone numbers.
We both attended church this evening. I spent my time catching up on the videos I had missed the past two Sundays for the women's Bible study. I really enjoyed being able to pause and rewind to catch everything.
And that was Wednesday.
Thursday - May 16, 2013
On this evening, TJ and I attended Emily's 6th grade awards ceremony with their mom, Deedra. Emily was awarded the Outstanding Student Award for Speech and Drama!! Yay Emily!!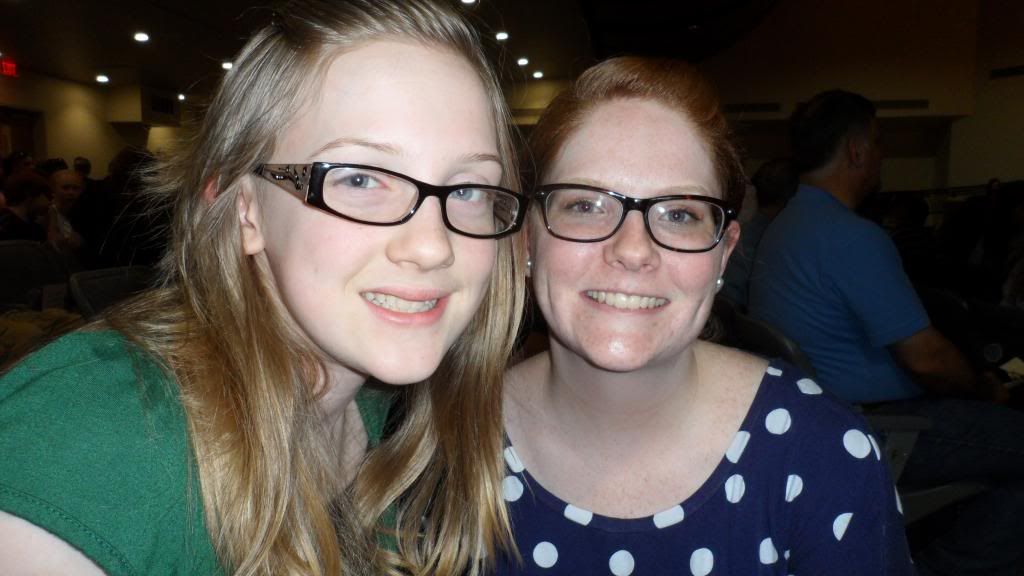 Emily and I before the ceremony.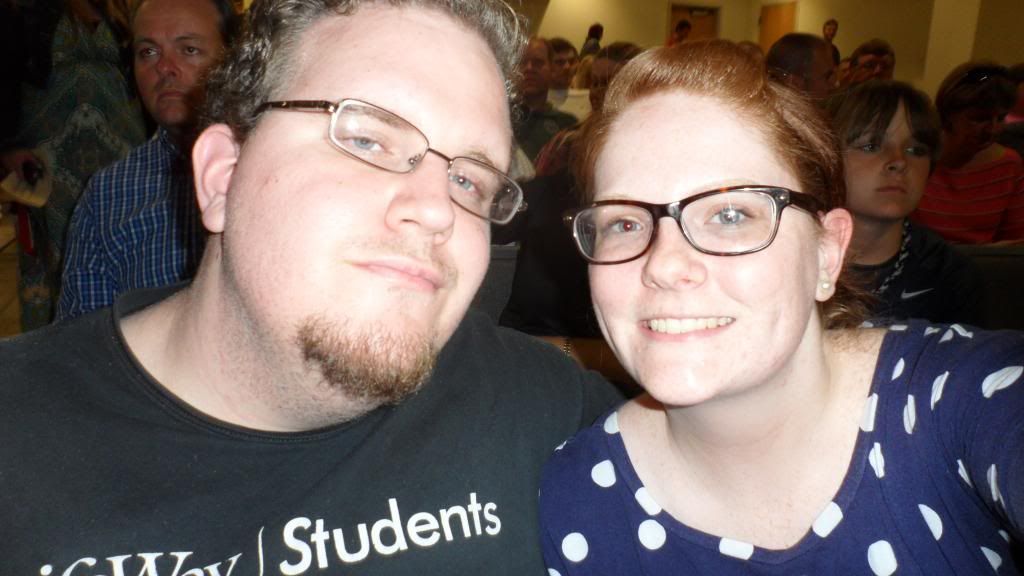 The handsome TJ and I.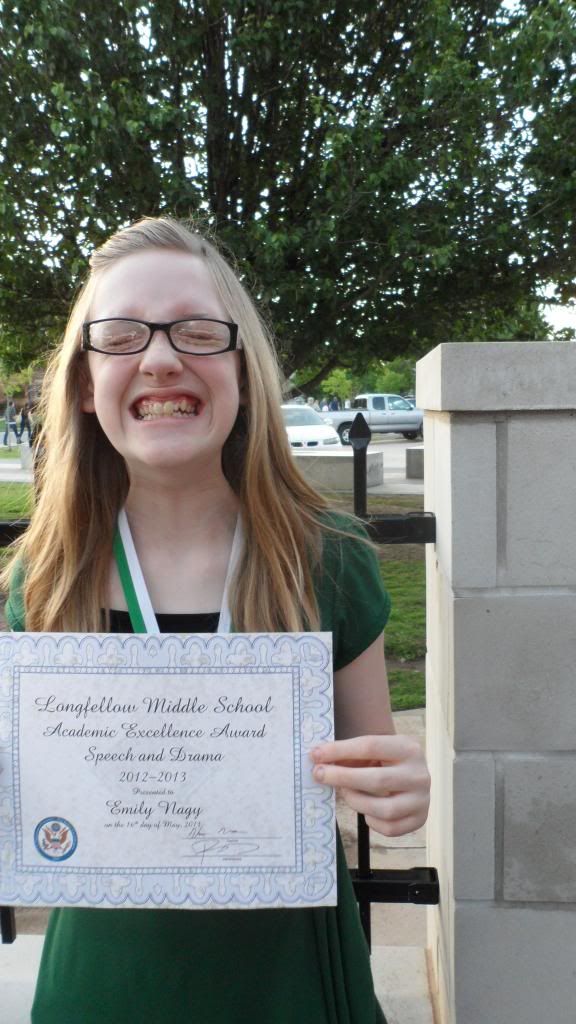 And this is my favorite picture of Emily with her award.
Friday - May 17, 2013
On Friday evening TJ and I went our separate ways. By that I mean we each went to a different celebration.
TJ went to an Office Watch Party to see the series finale episode of The Office. He, of course, didn't get any pictures.
I went to a Birthday Celebration for my sister-in-law! I thought it was so sweet of her to invite me and I was super excited to hang out with these ladies! We had all met before during Becky's wedding, so I knew it wouldn't be awkward (you know, besides just my general awkwardness) and they are all so nice and always make me feel included! The original plan was to go dancing, but that fell through as a few of the girls couldn't stay out late due to previous commitments for the following morning. It all worked out though as we stayed up late chatting about life, which is always fun! I love just hanging out an talking with people!
Sadly, I didn't get any shots of the whole group. I was just having too much fun :) But here are a couple of me and Becks!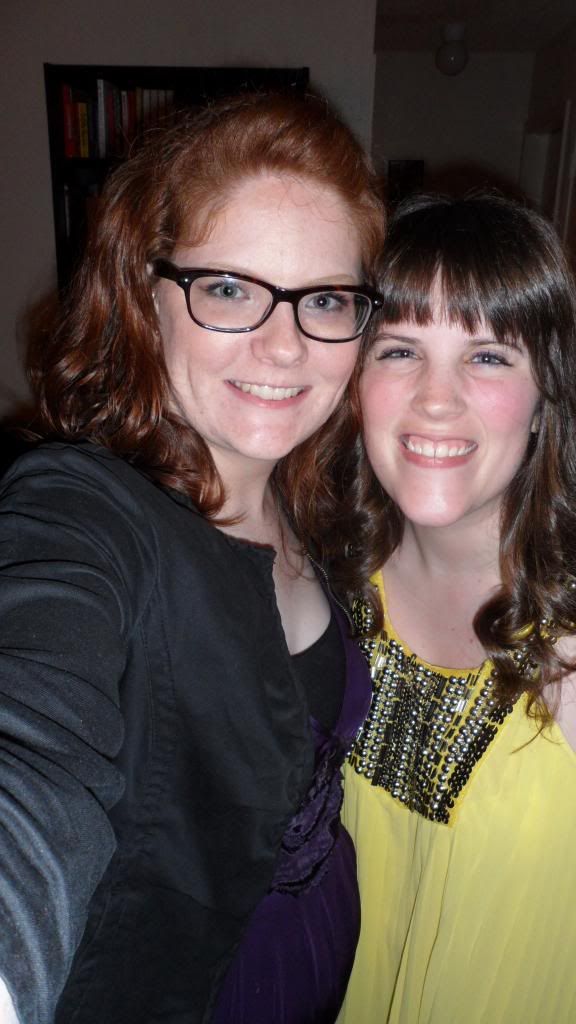 Saturday - May 18, 2013
We are so blessed by the members of our church family. Last week, TJ and I were given an amazing gift by the members of the youth group band - restaurant gift certificates!
This evening we went to Red Lobster for DATE NIGHT! We both got all gussied up for it too. I was so proud of my TJ because he tried all new foods - caesar dressing, king crab legs, and lobster! Neither of us were very impressed with the lobster, but we both loved the king crab. It was fun tearing it apart, and I was happy because I remembered how to make the claw open and shut, haha!
Our waiter was amazing and earned a big tip!! He gave us a free salad, since we split a meal which only came with one salad. He also came up to our table at the end of the meal saying he heard it was my birthday so we would get a free dessert. He did all of this because TJ knew one of the other waiters who was friends with our waiter. How does the saying go? It's good to have friends in high places?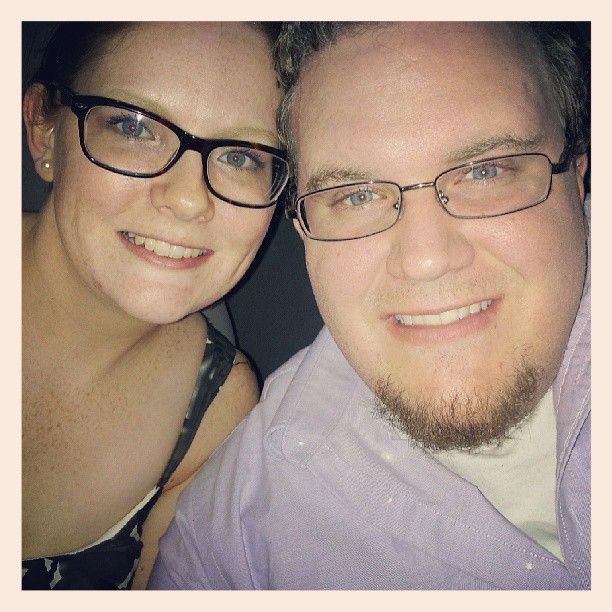 So that was our week. :)